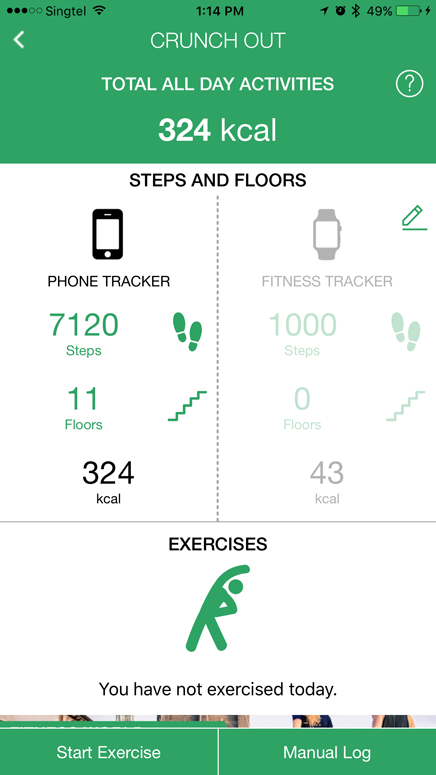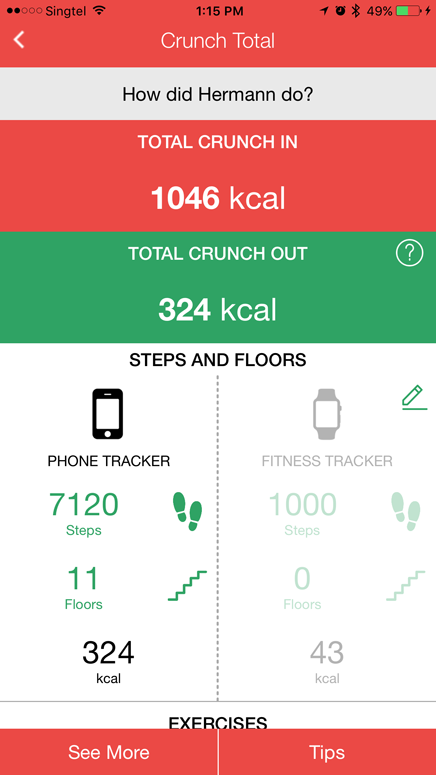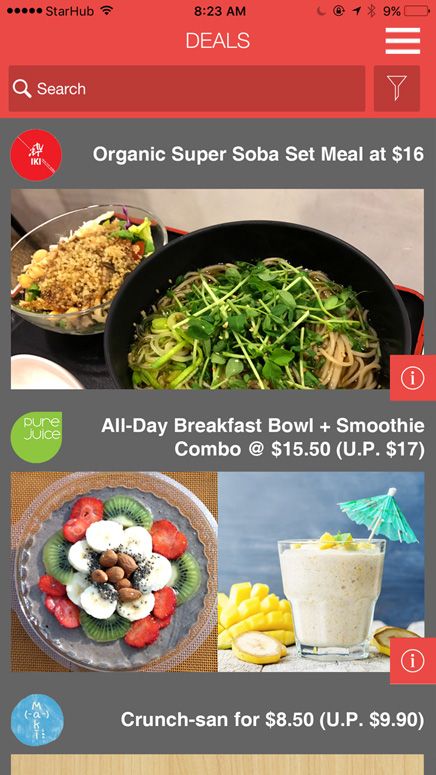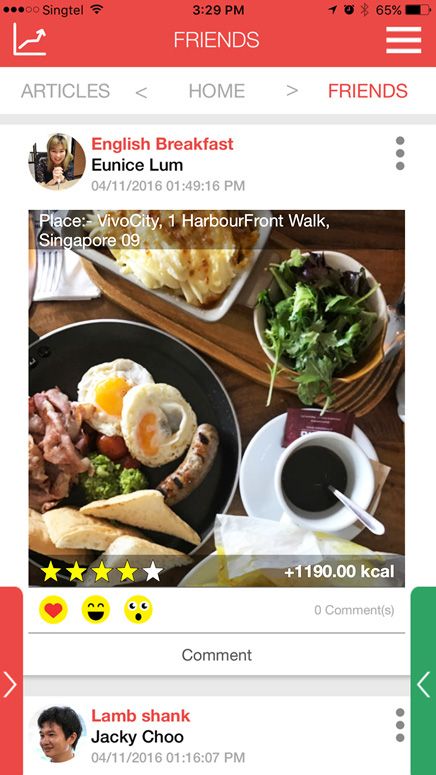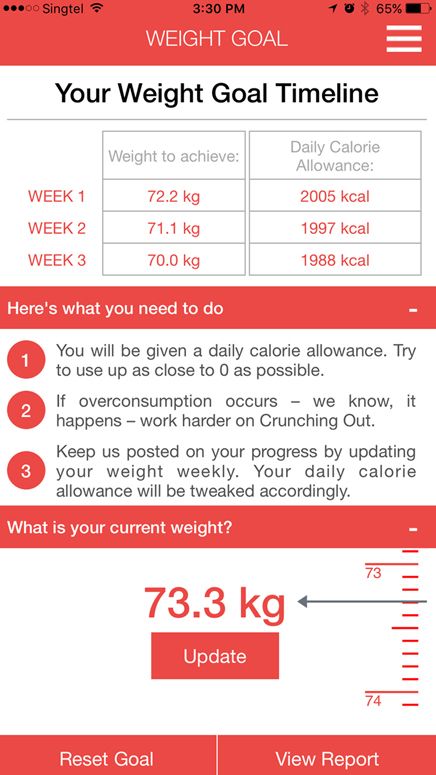 Crunch In
Snap a foodfie and select your meal from an over 5,000 curated database to get your calorie intake counted. Crunch uses both local and international food databases which are further refined by our Nutritionist to bring you a curated selection of over 5,000 dishes. Crunch adopts the Henry's equation which is not only the most rigorously tested formula for calculation of energy requirement, but also applicable to Asians living in the modern world. For more information, head on over
here
.
Crunch Out
Log calories burned and track your fitness progress. Crunch adopts the Metabolic Equivalent of Task (MET) formula based on MET values, weight (kilograms) and duration of physical activity (minutes) for the calculation of the calories you burned during exercising. Every activity has its own MET value that reflects how much oxygen your body consumes doing the activity. Find out more
here
.
All-Day Summary
Crunch Total keeps your daily calories consumed, and calories burned in check. Think you can do better? Read tips to push yourself further. Get an overview of your daily calorie situation with Crunch Total. Remember – calorie counting is just a piece of the puzzle to maintain the momentum and encourage long term engagement towards a healthy lifestyle. There are many factors such as quality of nutrients, portion size of foods and regular exercise that work synergistically to achieve that. Hence it is advisable to couple these factors along with calorie counting while on your fitness journey.
Deals and Offers
Pamper yourself with attractive F&B and fitness coupons and vouchers. Crunch partners with a host of brands advocating holistic wellbeing for a healthier and purposeful lifestyle. Be it fresh organic food or yummy healthy meals, classes that enrich physically and mentally, or sportswear and lifestyle equipment that can help improve your life, we want you to be the first to know.
Friends with Benefits
Invite friends to Crunch community and encourage each other to stay healthy. Share Crunch Moments and challenge with friends and family to give and seek inspiration for a better, healthier you.
Weight Management
See how you're doing with insightful charts and stay motivated to reach your goals. Lose weight? Gain weight? Or maintain weight? Crunch plans and customises a comfortable timeline to help you achieve your Weight Goal.